Tune colors with the Digital Crown and toggle through parts of the image by tapping the screen. To go to the next part, tap the right side of the screen and left side to go to the previous part. 
Use Digital Crown to browse images and tap to select. With older devices it may take a while to load the image.
Start five minute Coloring Sessions that will track your heart rate while coloring or while just relaxing. After completing Coloring Sessions examine changes in your heart rate during the five minute sessions (use digital crown to scroll through data)
Coloring Sessions are stored as Mindful Minutes into HealthKit and contribute to your Mindful Minutes in your Health app. Please note that Coloring Sessions require access to your HealthKit.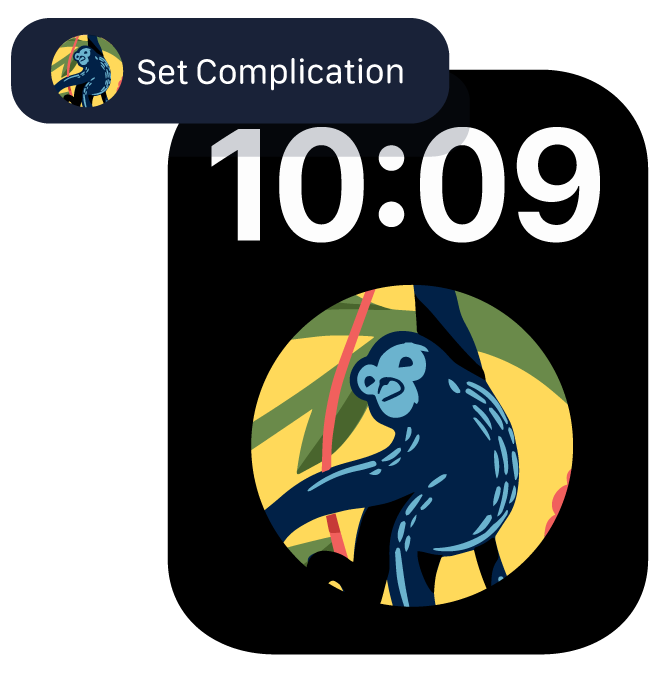 Personalise your watch faces with Coloring Watch images. Complications can only be used in the following watch faces: XL, Infograph, Infograph Modular, Meridian, California and Modular Compact.